In simple terms the path loss is the difference between the transmitted power and the received power of a wireless communication system. This may range from tens of dB to more than a 100 dB e.g. if the transmitted power of a wireless communication system is 30 dBm and the received power is -90 dBm then the path loss is calculated as 30-(-90)=120 dB. Path loss is sometimes categorized as a large scale effect (in contrast to fading which is a small scale effect).
According to the WINNER-II model the path loss can be calculated  as:

Here d is the separation between the transmitter and receiver in meters, fc is the frequency in GHz, A is the path loss exponent, B is the intercept and C is the frequency dependent parameter. X is the environment specific parameter such as path loss due to a wall. PLfree is the path loss in a free space line of sight environment (here A=20, B=46.4 and C=20).
The table below describes the different environments defined in the WINNER-II model. Once an environment is selected the path loss parameters A, B and C can be selected from the table further down e.g. A1 is the in-building scenario with A=18.7, B=46.8 and C=20 for the LOS case. The PL for a T-R separation of 100 m and frequency of 2 GHz is calculated as:
PL=18.7*log10(100)+46.8+20*log10(2/5)=76.42 dB
A separate equation for the path loss is given where the parameters A, B and C are not sufficient to describe the scenario.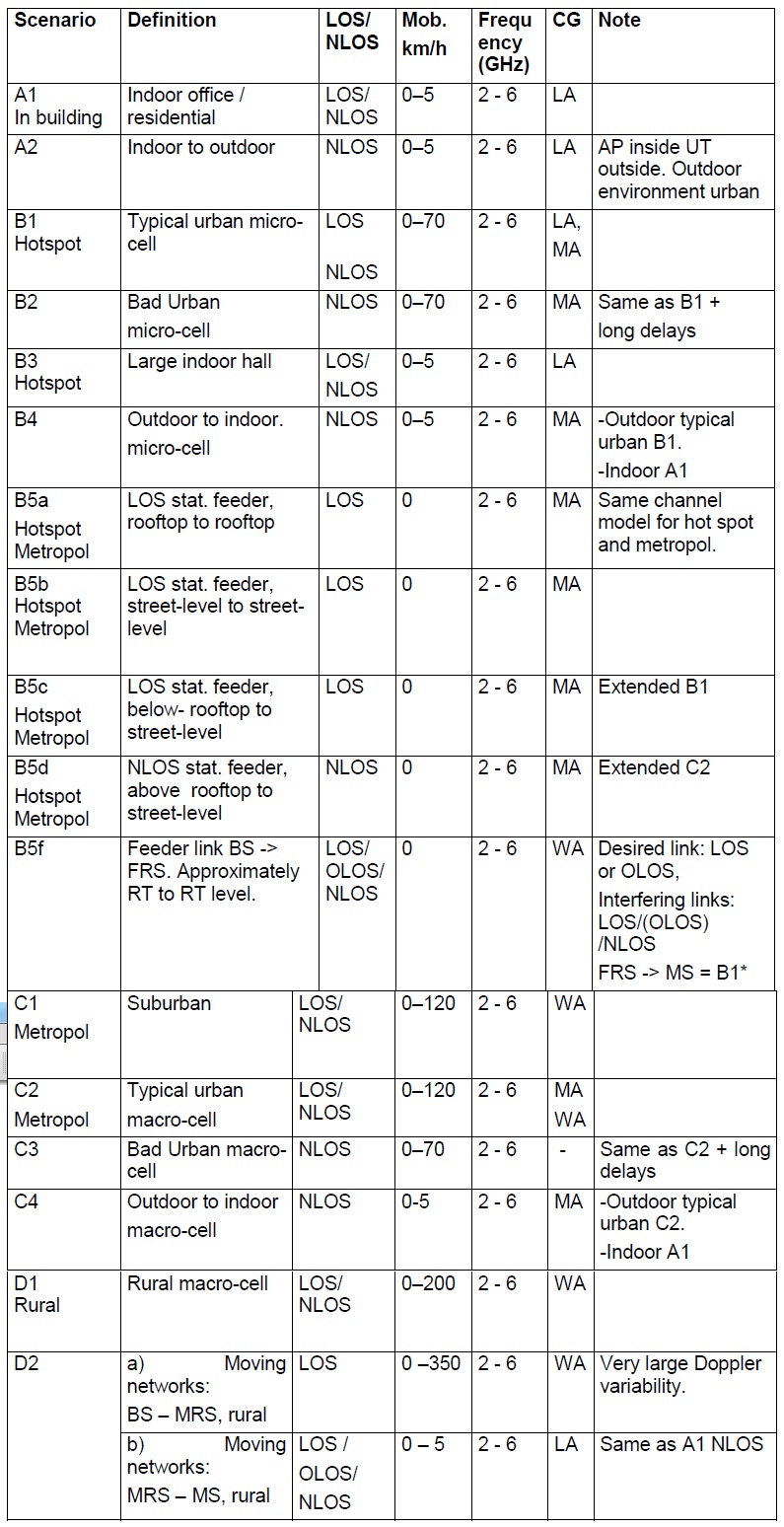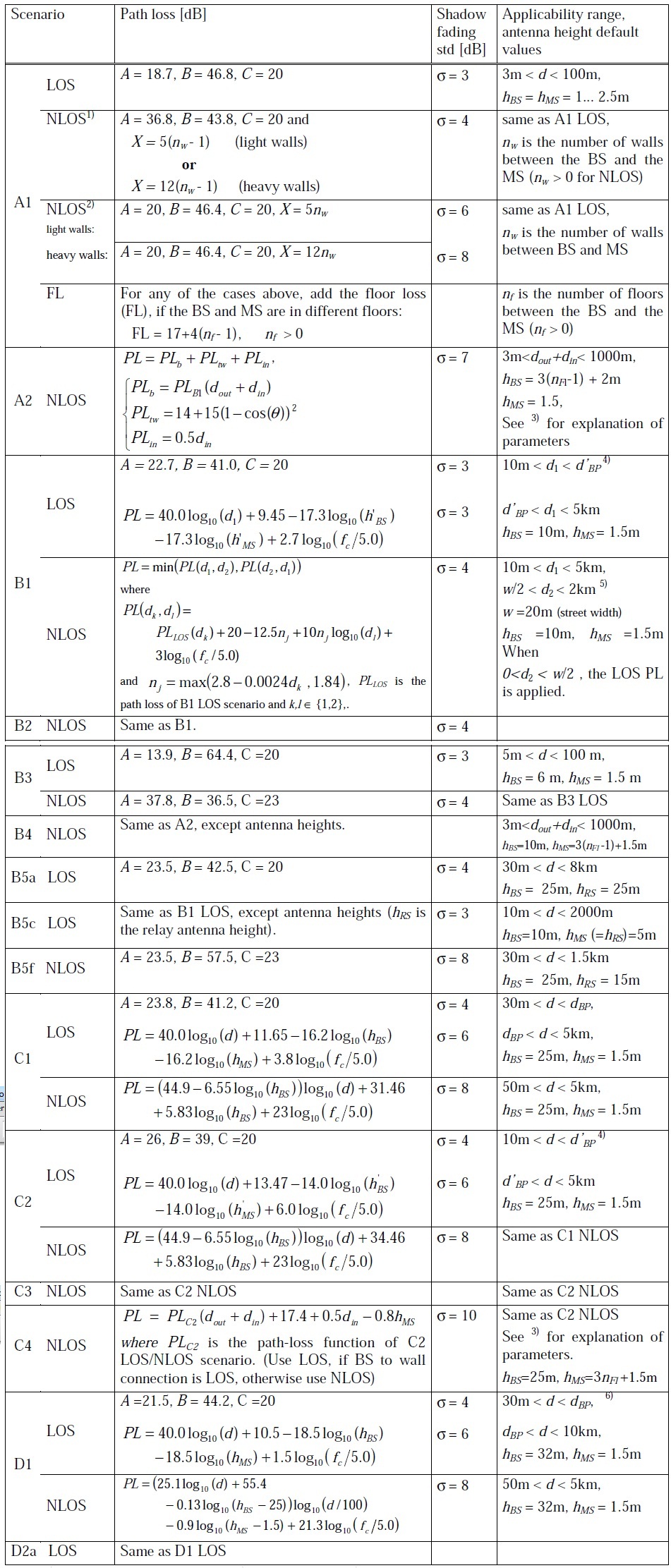 Note:
1. Here CG is the concept group that developed the particular scenario. This is either Local Area (LA), Metropolitan Area (MA) or Wide Area (WA).
2. For more details visit:
L. Hentilä, P. Kyösti, M. Käske, M. Narandzic , and M. Alatossava. (2007, December.) MATLAB implementation of the WINNER Phase II Channel Model ver1.1 [Online]. Available: https://www.ist-winner.org/phase_2_model.html
More than 20 years of experience in various organizations in Pakistan, the USA, and Europe. Worked as a Research Assistant within the Mobile and Portable Radio Group (MPRG) of Virginia Tech and was one of the first researchers to propose Space Time Block Codes for eight transmit antennas. The collaboration with MPRG continued even after graduating with an MSEE degree and has resulted in 12 research publications and a book on Wireless Communications. Worked for Qualcomm USA as an Engineer with the key role of performance and conformance testing of UMTS modems. Qualcomm is the inventor of CDMA technology and owns patents critical to the 4G and 5G standards.