I live in a basement and do not get very strong WiMAX signals so I have placed my WiFi router outside my home. Now the distance between my laptop (Toshiba Satellite L645) and the WiFi router is larger than I would like it to be. I noticed that the download speed that I get is highly dependent on the orientation of my laptop. So here are the results of download speeds for various antenna orientations.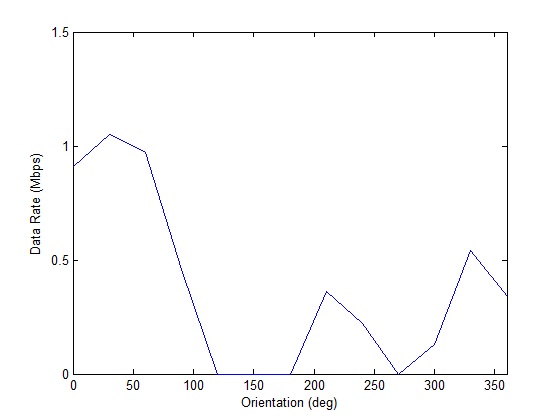 So I am assuming that there is some sort of surface antenna on this laptop that works well in certain directions but does not work that well in other directions.
More than 20 years of experience in various organizations in Pakistan, the USA, and Europe. Worked as a Research Assistant within the Mobile and Portable Radio Group (MPRG) of Virginia Tech and was one of the first researchers to propose Space Time Block Codes for eight transmit antennas. The collaboration with MPRG continued even after graduating with an MSEE degree and has resulted in 12 research publications and a book on Wireless Communications. Worked for Qualcomm USA as an Engineer with the key role of performance and conformance testing of UMTS modems. Qualcomm is the inventor of CDMA technology and owns patents critical to the 4G and 5G standards.