I live in a basement and do not get very strong WiMAX signals so I have placed my WiFi router outside my home. Now the distance between my laptop (Toshiba Satellite L645) and the WiFi router is larger than I would like it to be. I noticed that the download speed that I get is highly dependent on the orientation of my laptop. So here are the results of download speeds for various antenna orientations.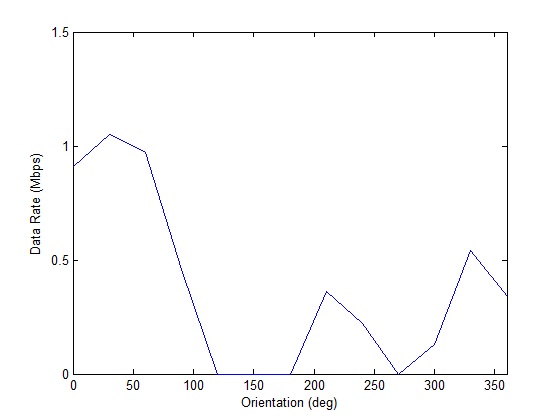 So I am assuming that there is some sort of surface antenna on this laptop that works well in certain directions but does not work that well in other directions.
John has over 15 years of Research and Development experience in the field of Wireless Communications. He has worked for a number of companies around the world including Qualcomm Inc. USA. He has an MS in Electrical Engineering from Virginia Tech USA and has published his work in international journals and conferences.